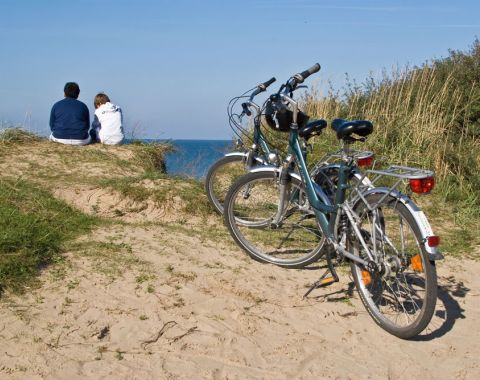 The environment in Bibione offers the chance to practice many outdoor sports, even those not used. Cycle routes are suitable for experienced bikers, but even for those who want to make an entertaining excursion with friends, paths are the ideal for a walk and who loves animals will have even the chance to ride.

Thanks to its nature and facilities, in Bibione you can do:
Cycling: with more than 30 km of cycle paths, Bibione offers the opportunity both beginners and experienced bikers to play this sport. Cycle routes run through the whole city of Bibione and enter the inland, where admire an unpolluted landscape.
Nordic Walking: in Bibione it is possible to practice in the wonderful pinewood and, thanks to the sticks, this sport allows to move up to 90% of your muscles. For its qualities and its positive effects on the health, Nordic Walking is suitable for people of all ages, including seniors. Lessons are every Thursday morning with departure from Piazzale Zenith and arrival at the lighthouse.
Walk: those who love walking can continue their training even in Bibione with two circular tracks, Bosco Canoro track of 9 km and Lighthouse track of 18 km. You walk inside the pinewood, up to the mouth of river Tagliamento, breathing fresh air in a wonderful environment.
Horsemanship: Bibione offers different horse-riding schools to discover on horseback the beauty of the nature in the lagoon or in Valgrande. At the Centro Ippico Valgrande you find 15 horses, 2 tracks, one obstacle course and horse-riding for beginners. You can also take lessons with two federal instructors.

Alternate moments of beach with moments of sport surrounded by nature: your body and even your mind will get great benefits. And in the evening let yourself go to culinary delights and to a special romantic walk on the beach.