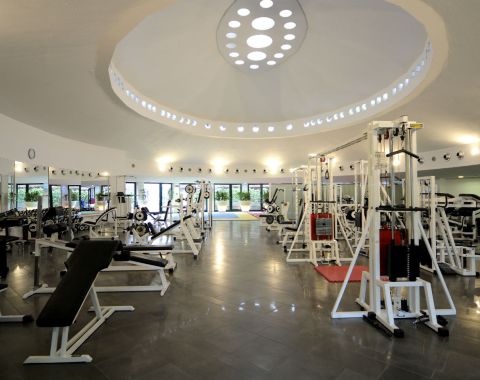 In Bibione you can play many sports, all in modern facilities and with qualified teachers.
Besides the beach, the sea, the river and the environment, Bibione offers its guests also a Multi Purpose Sport Centre to practice sport in a large recently modernized facility and equipped with every comfort. Particularly ideal for groups and retreats for sports, the sports center is proposed as a place to combine sport with entertainment.
In a large green area equipped with many facilities for the sport and the fun of all, the centre is open from 8 a.m. to 11 p.m. and offers:
4 tennis clay courts with night lighting
2 tennis hard courts
2 tennis indoor courts
2 futsal grass courts
2 futsal indoor courts
1 beach tennis field
4 basket courts
2 volleyball courts
3 indoor volleyball courts
6 volleyball grass courts
For the comfort of the guests there are many changing rooms with showers with hot and cold water, snack bar and lounge area with beach umbrellas, sun beds and Jacuzzi.
For those who want to keep in shape also during the holiday, find in Bibione the brand-new Capalonga Fitness Club.
Located near the harbour, immersed in the green nature of Bibione, the Capalonga Fitness Club offers a large gym with a lot of equipments and machines and many fitness lessons like pilates, thai boxe, spinning and zumba! Both in the gym that in the courses there are professional instructors who will guide you to choose the best discipline for you and achieve the desired results.
Even those who love golf do not be disappointed.
Very close to the accommodation facilities in Bibione, only few minutes' drive away, there is a beautiful Golf Club, a green oasis near the bends of the river Tagliamento on the side of Lignano Sabbiadoro. An 18-hole course with ponds, large bunkers and dunes puts a strain on all golf lovers. And for a relaxing break, the elegant restaurant and the beauty farm are at your disposal.

All athletes can spend the holiday in Bibione and continue to train in a beautiful natural place, breathing pure air.
And after so much effort and sweat, the relaxation of the beach and spa and the fun of the city are close at hand.