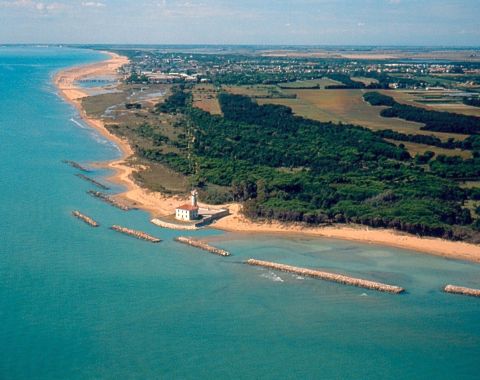 Bibione and green holiday, a combination of great success. Not only the beautiful beach abd the blue sea make Bibione a successful resort, but even its luxuriant nature, perfectly suited for healthy outdoor holiday.
Despite the millions of tourists that every year spend here the holiday, Bibione has been able to maintain the integrity of some natural environs, which, still today, surprise while leaving one breathless. In addition, the dense network of cycle paths and trails allows everyone to visit even these particular areas, where reign only the sounds and colours of true nature.
In Bibione you can walk, cycle or ride to explore some areas of incomparable beauty.
The area od the lighthouse, for example, with dunes and pinewood which conserves the remains of the ancient woods. Here coexist the Black Austrian pine, thanks to the cold water of the river Tagliamento, and the typical essences of the Mediterranean climate, such as the Holm-oak and the honeysuckle. The lighthouse is reachable exclusively on foot or by bicycle via two roads of four-kilometer-long.
Continuing the walk you will discover the zone between Lido del Sole and Bibione Pineda, where there is a part of the ancient Pineda or Pignada, interesting from an environmental point of view. In the central area of Bibione lies the so-called Lino delle Fate, 7 uncontaminated hectares which are not accessible and are property of the Municipality, named after a perennial plant (feathery fairy linen).
Not to mention Valgrande and Vallesina, Vallevecchia and the surroundings of Bibione which offer beautiful landscapes of an ancient time.
The care and preservation of nature are also found in the numerous awards and certificates that Bibione received every year: for twenty years the European Blue Flag flies on its own beach, supported by the Green Flag, award for the environmental compliance of the younger generation.
It is not a coincidence then that the beach of Bibione has also received the EMAS Registration for the sustainable tourism and the certification ISO 14001 for the environmental management.
Additional guarantees for an unforgettable green holiday in Bibione.